We decided to compile a list of our favorite records released in 2022. There are many more but we wanted to keep it concise and just include our top 10. **Note : we opted to not include any Comfort Monk adjacent releases on this list but rest assured that Walker McDonald's 'Inside & Out' and Numbtongue's 'Phantom Limbs' have been in heavy rotation!**
1. 'Arkansas' by Quinn Cicala (Atlanta, Georgia)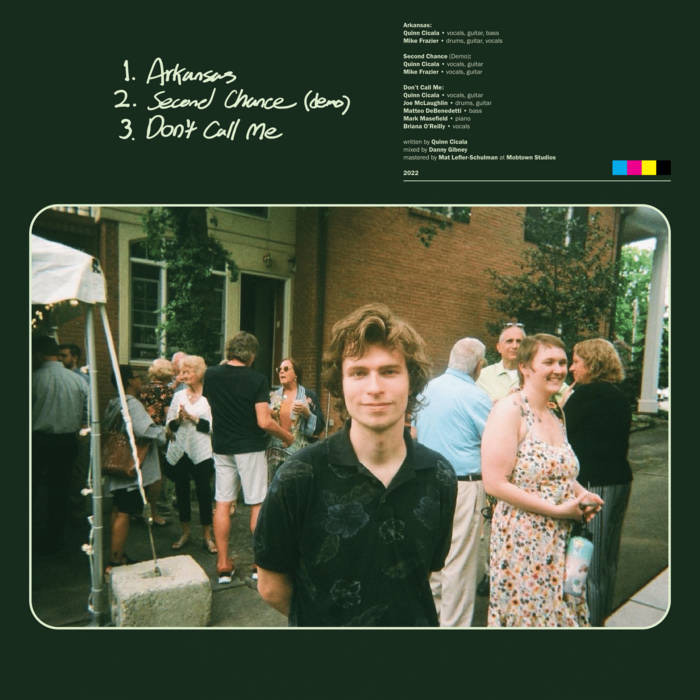 Quinn Cicala has consistently impressed us with his skillful lyricism and ability to create a stunning performance whether with just his voice and an acoustic guitar or with a rotating cast of complimentary musicians backing him. This year has been one for the record books for Quinn. He has absolutely been on fire, churning out one amazing song after another. These songs eventually found their way on to a neatly compiled 5-song EP simply titled 'Arkansas'. Though all of the songs have impressed us in one way or another, the song "I Wish Life Worked Like That" might very well be the greatest song we've heard in years. It starts with a more subdued set of verses sung in Quinn's lower register. Lyrically, the road trip tone is set with poetic descriptions of gas stations snacks and longing for more time spent with friends. This is quickly followed by an emotionally distraught musical buildup with some of the finest lyrics we've read in some time. It wouldn't do the song justice to offer a mere excerpt so we have decided to include an unabridged quote from this section of the song:
"I saw it from a mile away but it didn't stop it from happening
I tried to hit the brakes but someone must've up and cut em
I saw the windshield crack but the airbag didn't hurt mama
I woke up in this room and I don't know where my sweetheart is
They say that she's okay but that she's in another ambulance
I rode a different way and then it didn't seem to happen yet
I turned around and took her home… I wish life worked like that"
The title of the song is then sung repeatedly in Quinn's soaring higher vocal register. This moment does much more than tug at your heartstrings. Quinn manages to rip those heartstrings out and strum the final chords of the song on them. We were floored the first time we heard this song and have listened to it on repeat ever since. If you're in the Atlanta area you can catch Quinn performing at Eddie's Attic on January 10th. We promise you won't be disappointed.
2. 'moving forward' by Absinthe Father (Oakland, California)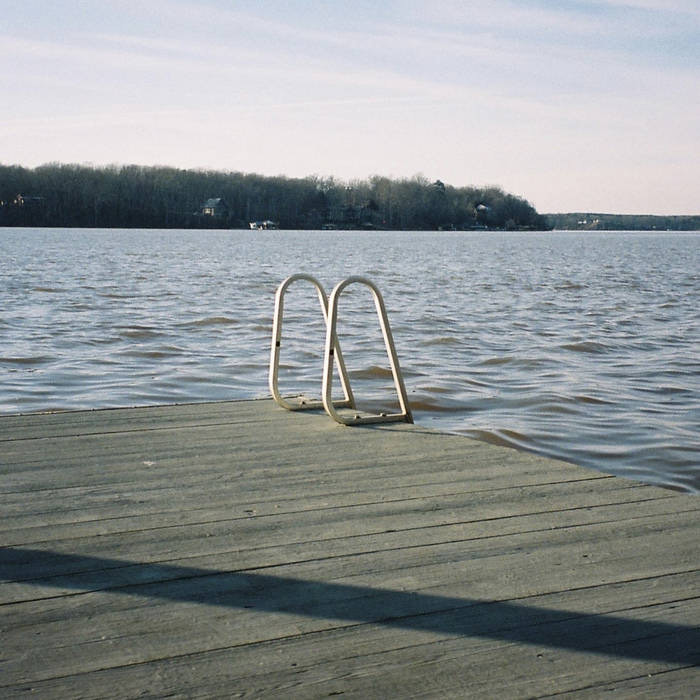 Absinthe Father is the primary songwriting outlet for Oakland based musician Haley Butters. This project has been on our radar ever since we fell in love with the 2019 release 'soften'. Many of the Absinthe Father releases have been largely stripped down collections of songs driven by Haley's stunning vocals and compelling chord arrangements. 'moving forward' is a perfect blend of the classic Absinthe Father production style and an expertly crafted set of truly ass-kicking full band tunes. Our favorite cut from the record is the album closer titled 'ender'. The sweetly sung verses quickly transition into a memorable and passionate chorus :
"falling out of trees like falling out of love
i see things different when i'm up above
finally good enough for me now
i don't know what i'm gonna do
but i'll do it without you
so take your two cents and throw them in a wishing well"
The overarching sentiment behind the song's lyrical theme suggests a similar connotation to the albums title. Seemingly 'moving forward' is the goal and sometimes it takes a ferocious and cathartic song like this to help put that process in motion.
3. 'All Blue' by Julianna Riolino (Toronto, Canada)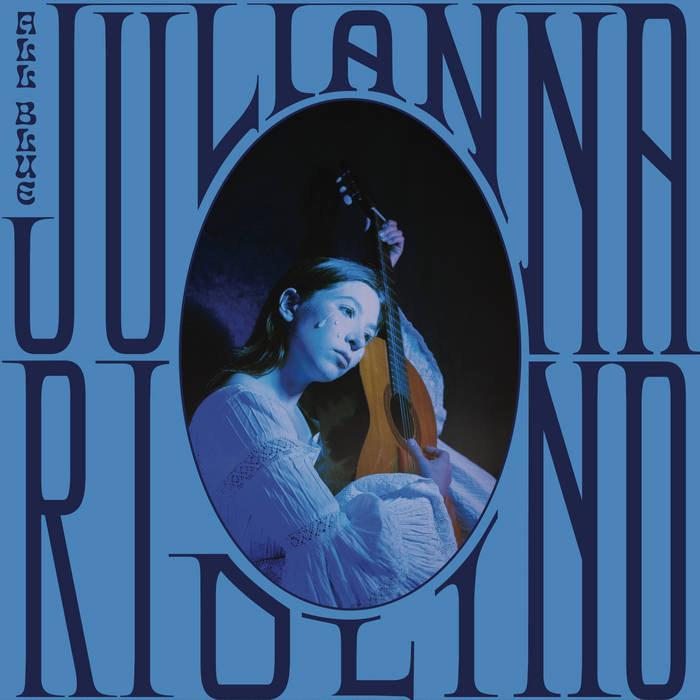 Juliana Riolino is often endearingly referred to as the "White Hot Lung" and that nickname rings truer than ever on 2022's 'All Blue'. A road warrior, whether performing in Daniel Romano's The Outfit or more recently gigging with a full band behind her solo compositions. The time spent on the road has led to a remarkable sharpening of chops. Juliana mastered her unique vocal delivery long ago yet still finds new ways to grow and further develop her trademark sound. Her previous solo effort simply titled 'JR' is where we first found her music and we have been patiently awaiting a follow up release ever since. 'All Blue' met and surpassed the high expectations that 'JR' set and and it is a record worth getting well acquainted with. This is a record for the completists out there. 24-karat gold from top to bottom. A thrilling emotional rollercoaster that touches on introspective with songs like "Isn't It A Pity" and rounds out with uptempo obvious singles like "You". The core of each tune is always the voice and arrangements from Juliana but the album is beautifully accompanied by a cast of powerhouse musicians. Many of whom are also her bandmates in Daniel Romano's The Outfit. The full band moments are all incredible but the songwriting always stands on its own without any accompaniment or embellishments. A perfect example of this can be heard on the aching and minimalist closing track "Thistle and Thorned" which utilizes only an acoustic guitar and voice to match the dynamic range of any of the more densely arranged full band album cuts. Keep up with Juliana's constantly expanding tour schedule and catch her whenever you can. If you dig the records you will LOVE the live performance. Friend of Comfort Monk, Peter Jesperson (Twin/Tone Records) has referred to The Outfit as "one of the best rock bands performing these days" and regularly praises the groups live presence.
4. 'Don't You Worry' by Alan Charmer (Charlotte, North Carolina)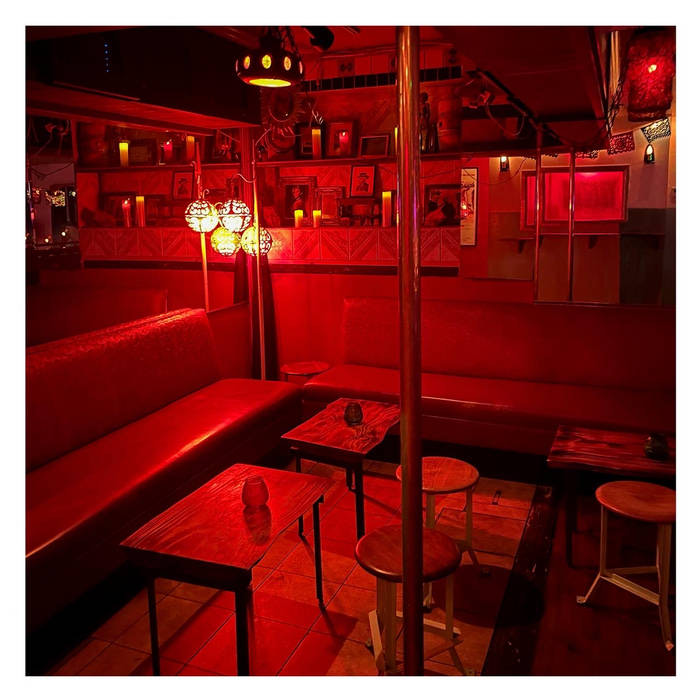 Terrence Richard has been putting in work this year! Many of you may know him as the spirited leader of Charlotte's finest rock n roll band, Junior Astronomers. While JA has been staying busy in its own right, Terrence has found a new outlet in his solo project where he performs as Alan Charmer. If you've ever met Terrence you know exactly why "charmer" is the perfect word to describe him. Beyond affable, there is a certain gift that he possesses that allows him to make any room full of strangers feel like a group of old friends. This new project leans less in the guitar driven direction of his much beloved Jr. Astros and more in the style of subtly danceable pop/r&b. It's hard to put a finger on what music this project has been inspired by but to us it sounds somewhere between Kid Cudi & Bloc Party? But even that feels like it doesn't accurately paint the picture. Groove-oriented tunes beautifully paired with the instantly identifiable voice of Richards but this time in a wildly new context. Where his past projects have often featured catchy and heartfelt giant singalong vocal moments, Alan Charmer takes a more laid-back approach which highlights the dynamic range in his vocal approach.
5. 'The Sound of The Afterglows' by The Afterglows (Philadelphia, Pennsylvania)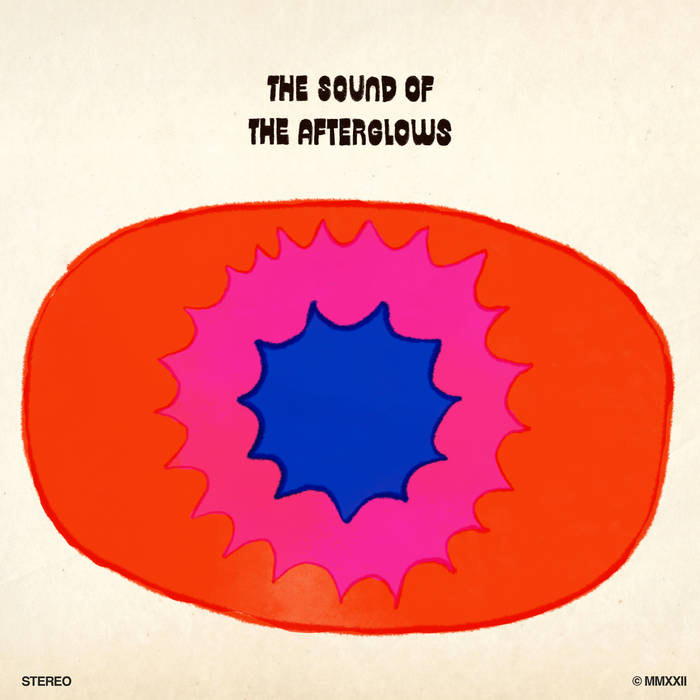 The Afterglows is a collaborative project between Philadelphia songsmiths, Michael Cantor (Goodbye Party) and Sam Cook-Parrot (Radiator Hospital). This sophomore release from this group features some of the most sonically pleasing melodies & heart-wrenching vocal harmonies ever committed to tape. Couple that with the lyrical ingenuity & impressive home-studio prowess of both Cantor & Cook-Parrot and you truly get the Sound of The Afterflows…
6. 'Diner Coffee' by Mamaleek (San Francisco, California)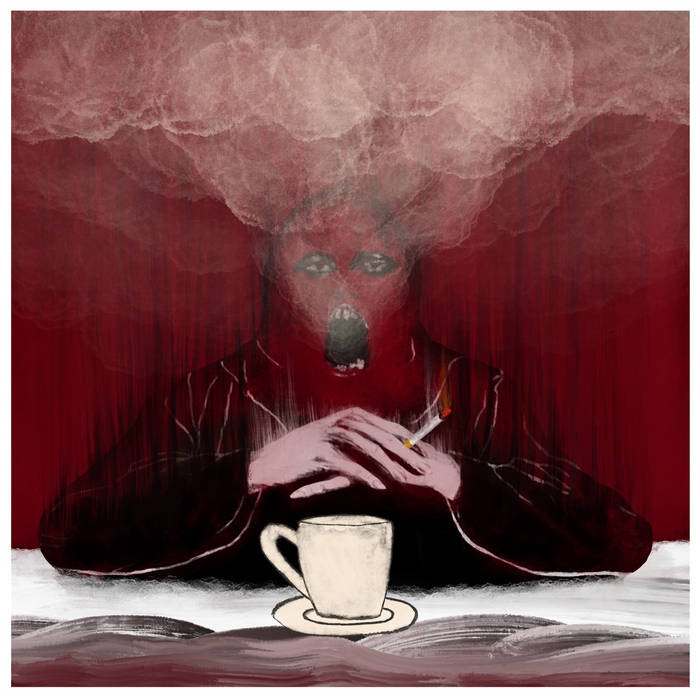 This record is by far the most experimental and genre-bending release on our top ten list. There are moments of 'Diner Coffee' that may remind the listener of the epic and ominous score by Jonny Greenwood for the film 'There Will Be Blood'. While other moments sound like a lo-fi metal project trapped in the body of Don Van Vliet (better known as Captain Beefheart). Certainly not the least challenging listen but it does not come without its rewards. For the short-attention span listeners out there, this is your record! Never staying in one place for long, this album constantly twists and turns. Just when you think you've figured it out, a new musical style creeps it way into the mix. Despite this plethora of genre touch-points the album is surprisingly cohesive and easily the most interesting record we've heard all year.
7. 'Bleed Out' by The Mountain Goats (Durham, North Carolina)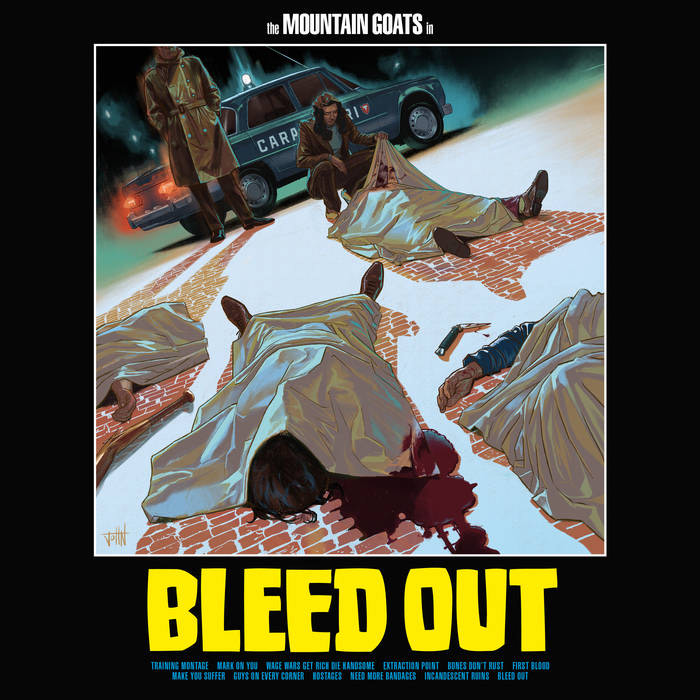 Being a prolific band is one thing, being one with a high amount of quality control is quite another. Over the years The Mountain Goats have cranked out album after album but have never lost the ability to wow their listeners with new and ambitious ways to revamp their song crafting. Never shying away from deeper lyrical themes that border on "concept album" territory and always thinking out of the box when it comes to arrangements. For a brief moment as the new album 'Bleed Out' starts you may think this sounds like a classic Mountain Goats record. That impression is shattered by the time the full band portion of the opening track kicks in. The beauty is in the details with this record. A perfect example of this can be found in the lyrical foreshadowing of the opening song "Training Montage" :
"But the horns will swell and the strings will sound when that flipped quarter hits the ground"
This lyrical moment is followed by the anthemic chorus complete with aforementioned horns and the unforgettable and declarative statement, "I'm doing this for revenge!". The Mountain Goats have done it again and this record is a must-listen. We're thinking it may be time for a Comfort Monk field trip when the band hits The Radio Room in Greenville on February 19th.
8. 'When The Wind Forgets Your Name' by Built to Spill (Boise, Idaho)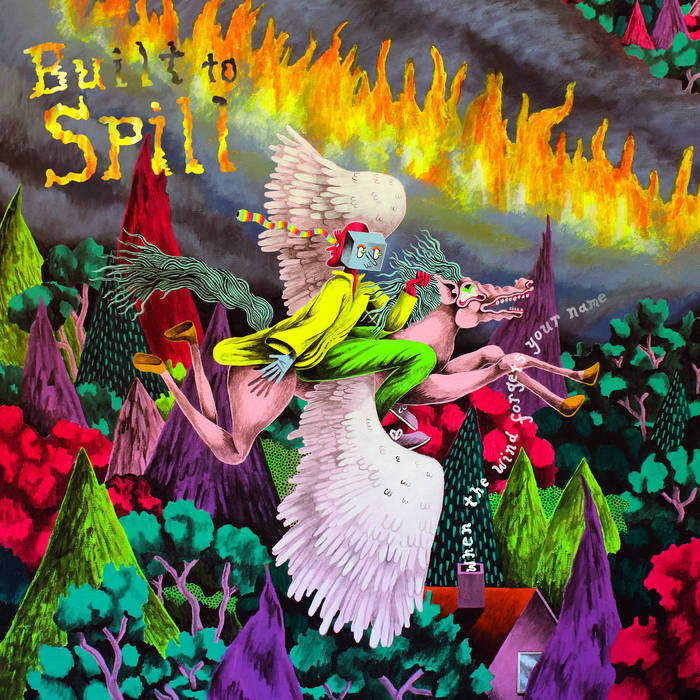 It had been seven long years since we last got a freshly baked batch of new Built to Spill tunes. In that time the world has been flipped on its head more than once. Just when hope for a Doug Martsch-ian sonic salvation began to fade, 'When The Wind Forgets Your Name' showed up like a knight with no armor on acid atop a winged pink horse. This album served as the soundtrack for the The Great Pacific Blowout Tour (feat. The Sloppy Boys & Dear Blanca) as the triumphant guitar lines blasted from the DB tour vehicle as it made its way up the coast from San Diego to Vancouver. The tracks were written by Martsch and recorded as part of a long distance collab with Brazilian lo-fi composer Lê Almeida (drums/percussion) and João Casaes (bass). The album delightfully flirts with psychedelia but never strays too far away from the qualities that we've come to love from the classic BTS sound. Leaning less on the guitar-solo driven aspects of the band but still effectively using emotive guitar-work as a musical framework for the sprawling record. Despite this, many of the standout moments from the record are the more subtle touches of mellotron and organ or the tasteful piano accompaniment provided by Josh Lewis. Admittedly we are suckers for all things Built To Spill but this record stands out from the pack and we needed it more than we realized.
9. 'Hell Stairs' by CDSM (Atlanta, Georgia)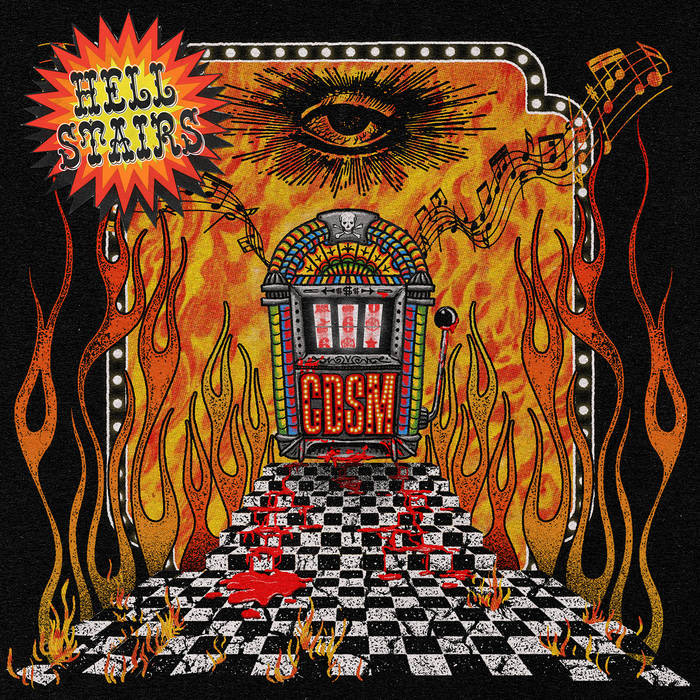 The infectious dark-disco grooves of CDSM will have you racing down the stairs to the basement-level dancefloor of hell. The CDSM live band is a large cast of multi-instrumentalists who shift from various pulsating keyboard riffs, seductive saxophone melodies and unshakably danceable drums and bass. Vocal duties seem to be primarily handled by Ben Presley with the occasional swap for John Restivo (both members known for their work in Concord America and other legendary ATL groups). 'Hell Stairs' takes avant-crooner style vocals and pairs it with unhinged rhythmic feel that treads the line between no-wave & post-punk. This amalgamation of sound is consistently underpinned by the band's heavy incorporation of satisfyingly repetitive percussive expression. They'll get you moving your feet long before you realize how bizarre the arrangements truly are. In many ways CDSM is a lovable freak of nature and 'Hell Stairs' is a great snapshot of the wild musical statement they are making.
10. 'The Other Side' by Ruth Radelet (Los Angeles, California)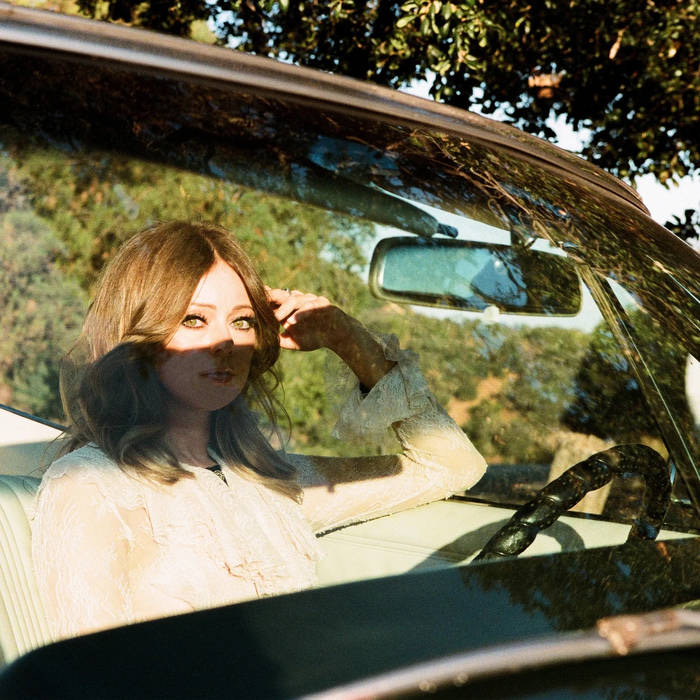 This album came as a suggestion from Nick Black (current record holder for most-ever guest host appearances on the Comfort Monk podcast). We're endlessly thankful for Nick's contributions to the CM project and for recommending this stellar debut EP from Ruth Radelet. The 5-track EP is her first solo release following time spent in the Portland based dream-pop group Chromatics. There are aural remnants of her musical past life on this record but it is largely unique within itself. A sparse lyric driven group of songs that subtly incorporate familiar synth tones in a creative new context. Definitely a headphone listen, perfect for a long bike ride or for simply laying in the grass and skygazing. Easy on the ears in all the right ways without being a dull listen in the slightest. If anything this record has inspired to us to find some equally soothing records to help us cool our jets in an increasingly stressful world.
HONORABLE MENTIONS :
'Demo Tape' by Dawning (Charleston, SC)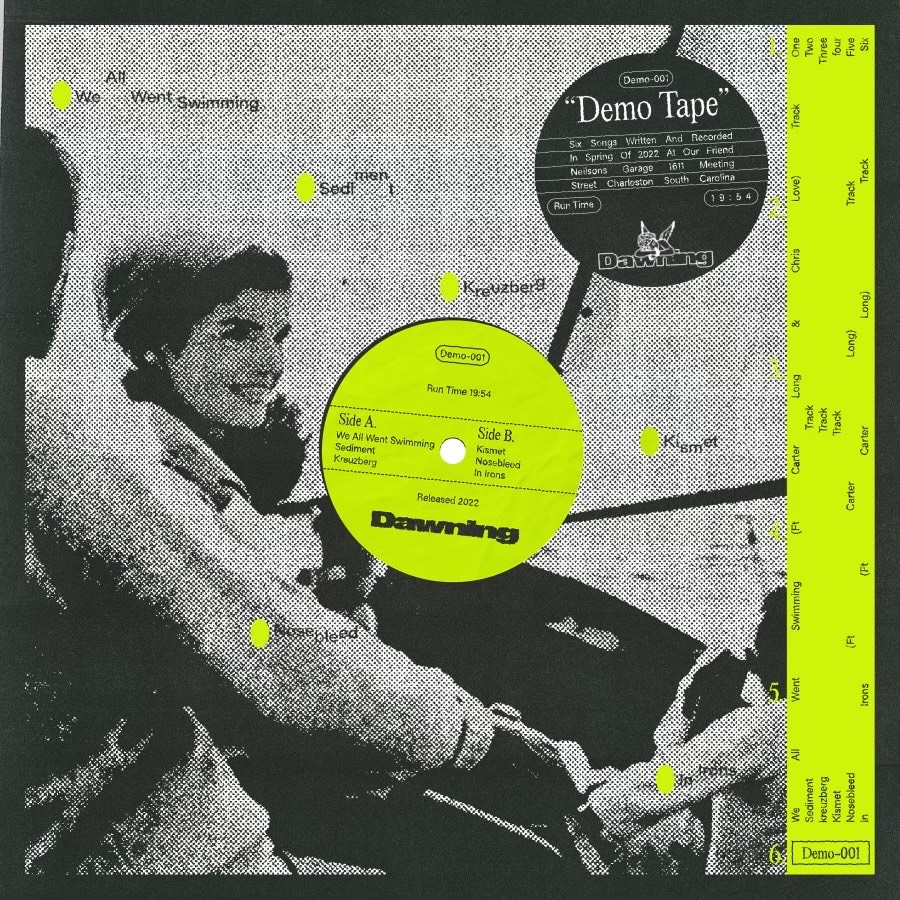 'Boat Songs' by MJ Lenderman (Asheville, NC)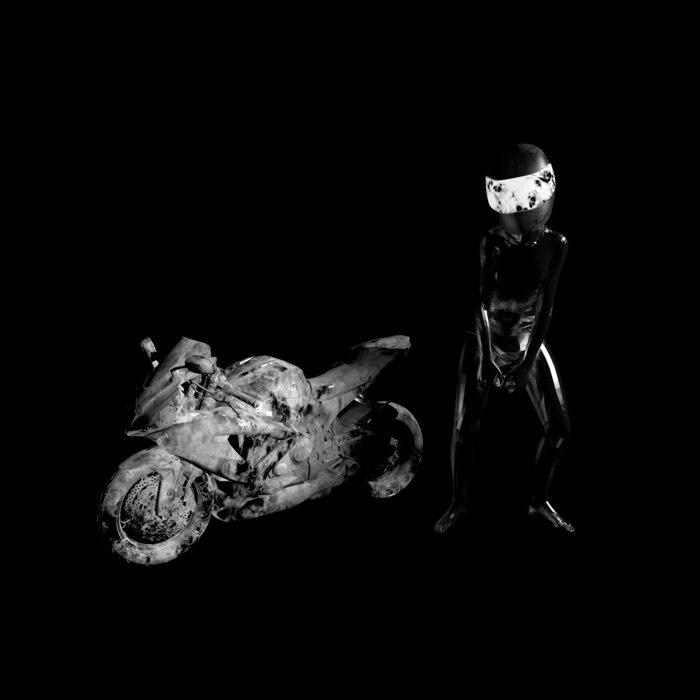 'See You In The Car' by Hillmouse (Columbia, SC)